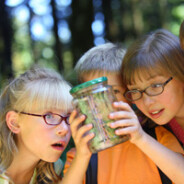 Getting outside and experiencing nature in itself is a wonderful activity but you can take this experience to another level by turning it into an active experience.
Captivate the imagination and creativity of children by giving them a particular pursuit when involved in a nature walk. Do this by creating a guide of what you want them to look for. When they get to make their own discoveries, they will discover a whole new world which they will continue to marvel at long after the initial nature walk is over.
Here are just a few of the many nature pursuits you could highlight on your next nature walk:
Botany and Plants: Take along a notebook and colored pencils and have them draw and catalog interesting plants that they find. You can also collect samples then take them home and iron them between sheets of wax paper.
Insects and Entymology: Bring along a magnifying glass a variety of small vials or containers for collecting samples and a pack or box to hold everything in. You can also just have the children do drawings of the various insects they find if they would rather not collect them.
Rocks and Minerals: The ultimate goal is to collect small pieces of a variety of minerals and rocks. This tends to be more of a physical pursuit and it is great if you can bring along a variety of tools for digging and chipping. Just make sure everybody wears safety gloves and goggles when chipping at rocks.
Bird Watching (Ornithology):This pursuit lends itself well to photography and with an inexpensive digital camera or cell phone you can collect quite an amazing variety of pictures of birds. You can also transform this into the songs of birds by either taking notes about how they sing or recording it.
Micro Biology: This works really well when you are exploring tide pools, streams, ponds or other water systems like marshes. You bring along a microscope and then create a guide with illustrations or pictures of the various microscopic life you discover.
Animal Watching: This can be a bit of a challenge if you plan on having your nature walk on a trail or park in or near a big city. But you would still be amazed by the variety of creatures you will discover when you are actively looking for them. Squirrels, pigeons, mice, chipmunks, birds, and so much more. You can take pictures, do drawings or even create logs noting where you spot them.
Eco-System Nature Walks: Your nature walk doesn't have to focus on a particular science. It can focus on eco-systems like Tide Pools, Forests, Woods, Ponds, Rivers, Streams, Oceans, Prairies, or just about any other type of eco system or sub system.
Some Tips and Tools for your Outdoor Adventure Walks
A nature walk is a great opportunity to talk with the children about conservation and respect for nature. Reinforce the values of being respectful toward nature and of leaving things the same way you found them.
Remember to think of safety. Bring sun screen, hats, and make sure everybody dresses appropriately. Bring drinking water. Being engrossed in a new pursuit can take our minds off of the necessity of drinking water throughout the day. Try a canteen – it makes the walk a bit more of an adventure and is also eco friendly. No need to add to the litter with plastic water bottles.
Some tools you might want to bring along:
Binoculars
Microscope
Small telescope
Digital camera or cell phone
Magnifying Glass
Small vials or jars for collecting samples
Back pack for carrying all your stuff
Digging tools like small shovel
Your Nature's Window field guide
These creative ideas are courtesy of  SharingNature, StormTheCastle and HowStuffWorks from TLC.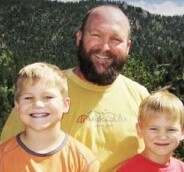 Kirk Evans has focused on environmental, ecological, adventure and outdoor learning for over 25 years. He has taught students from K-16 in traditional and nontraditional education settings. He founded Eco Teaching Resources to empower teachers and naturalists to bring people closer to nature.
(more…)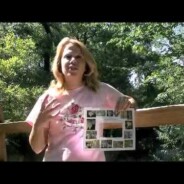 5th Grade Science Teacher, Clarissa Mitchell, from Boon Elementary in Allen, TX talks about how she's used Nature's Window from Eco Teaching Resources to teach kids about nature, their local habitat and get them interested in learning more about their environment. The Environmental PTA Chair from Boon Elementary shared her love of Nature's Window with us. Their Environmental Club loves using our windows on nature walks. Thank you Sue and thank you Boon Elementary!