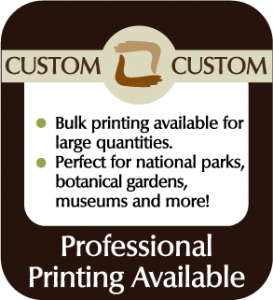 If you need to order templates in bulk (100, 250, 500, 1,000  or more), you can request professionally printed pieces through our website.
With bulk orders we can offer custom formatting, personal service and the ultimate professional results. With bulk orders you can add extra information or branding to the center, punch out card. Use this added space for bonus materials, maps, organizational information, marketing or links to your online presence.
We work with a local printer that has been in business for 40 years. They have printed over 10,000 of our templates with a 100% satisfaction rating.